Space Foam Cooling Weighted Blanket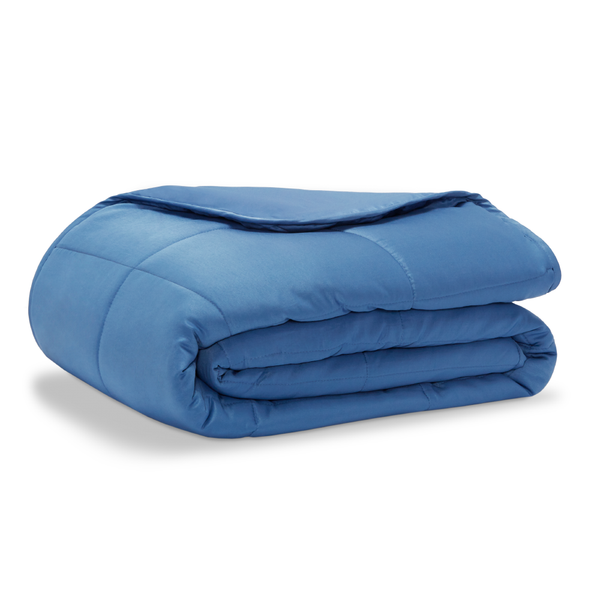 Space Foam Cooling Weighted Blanket
Experience the relaxing and restorative comfort of the Space Foam™ Cooling Weighted Blanket. This must-have home essential is designed with non-shifting glass beads for equal weight distribution that conforms to your body while delivering calming pressure that relieves anxiety which promotes comfort. Expertly finished with a plush machine washable quilted duvet cover, this blanket is luxurious comfort and stress relief in one.
Free shipping and 90 day risk-free trial!

Note: This item will ship within 1 week.
PRODUCT DETAILS
DIMENSIONS

ONE SIZE

48"x72"

MATERIAL

Outer Cover: 50% Tencel, 50% Polyester

Inner Shell: 100% Polyester

Outer Fill: 100% Polyester

Inner Fill: 92% Glass beads, 8% Polyester batting

CARE

Wash cover only. Machine wash cold separately, gentle cycle. Do not bleach. Do not iron. Do not dry clean. Tumble dry low.